Back
2019-08-17
Volunteerism for Mentally Challenged Children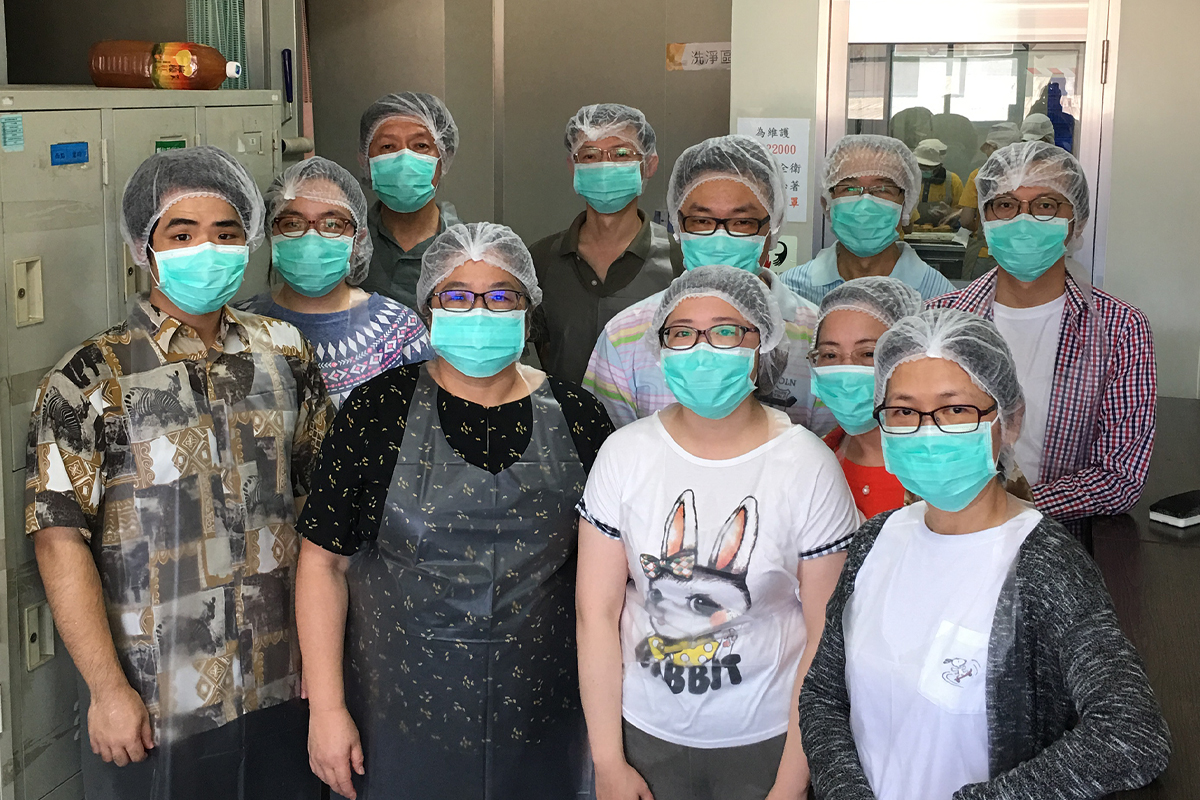 In 2012, employee volunteers from the Taipei head office and Hsinchuang plant stared to visit a sheltered workshop for mentally challenged children on the eve of every Mid-Autumn Festival to help the children make mooncakes to fulfill and ship the mooncake orders pouring in. They also ate at a restaurant featuring the dishes prepared by such children. In 2019, 18 volunteers from Walsin Lihwa took part in the morning and afternoon sessions of the volunteerism event.
On August 17, they first checked in at the sheltered workshop to be briefed on how the workshop works, basic workplace regulations and, in particular, compliance with the ISO 22000 standard and Hazard Analysis and Critical Control Points to ensure the highest food safety of various pastry products provided to consumers.
The volunteers were required to clean their hands, take off their jewelry, have their dust blown off, and put on mesh chef hats, gauze masks, and aprons before they entered the kitchen to make mooncakes, sort and pack them up together with their child partners.
They also rested together with the children and gathered at the restaurant featuring the dishes prepared by such children to get to know their colleagues from different departments and plant sites.
2019 witnessed the 8th year of Walsin Lihwa's employee volunteerism for mentally challenged children, and the company will continue supporting the significant volunteerism.
Previous
Care for Elderlies
2019-10-18
Next
Volunteerism for Assistance in Reading at Nanshing Elementary School
2019-04-26