Back
2020-09-26
Employee Volunteerism for Mentally Challenged Children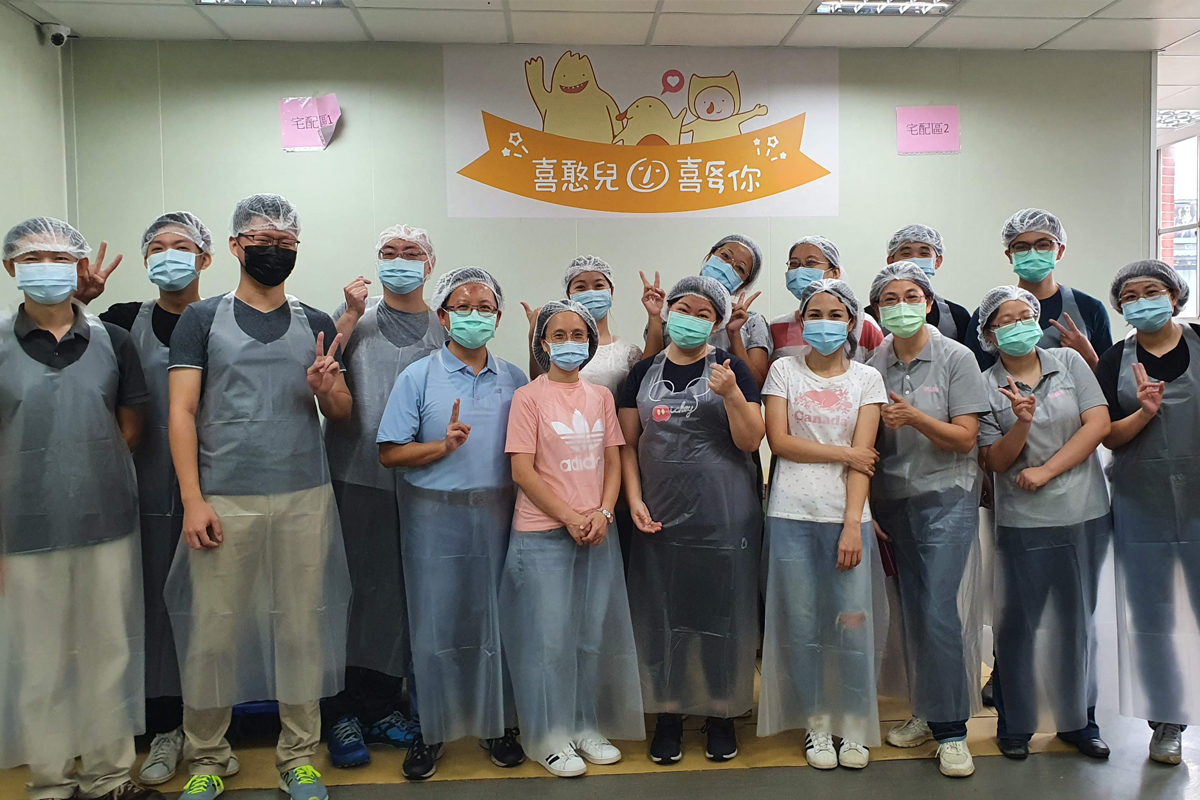 The COVID-19 pandemic has dealt a strong blow to fundraising by welfare organizations and restaurant business, and also greatly affected the source of funding for the Children Are Us Foundation, As a result, the foundation, which provides long-term care and job training to mentally challenged children, hoped successful sales and shipments of its Mid-Autumn Festival gifts could help ease its tight financial situation.
On the eve of every Mid-Autumn Festival, Walsin Lihwa calls on its employees in North Taiwan to volunteer to help the foundation. In 2020, 15 volunteers were required and 15 employees signed up on the first day of volunteer registration, fully demonstrating the positive energy and love of Walsin Lihwa employees.
At the foundation, Walsin Lihwa volunteers witnessed how the mentally challenged children there were painstakingly taught and coached by their teachers, gaining a better understanding of the foundation's mission and objectives as well as the children it takes good care of.
The volunteers were also enlightened on how social enterprises work and admired the foundation workers for their unrelenting love and patience toward mentally challenged children to provide a safe environment for such children to acquire job skills, become independent from their families, interact with their peers to help each other, and become part of the society. Individual volunteers could not be helpful enough, but mere participation in the volunteerism event was a happy and significant experience.
Previous
Organic Farmer's Market
2020-01-07
Next
Volunteerism for Assistance in Reading at Yongji Elementary School
2020-09-29