Back
2019-10-18
Care for Elderlies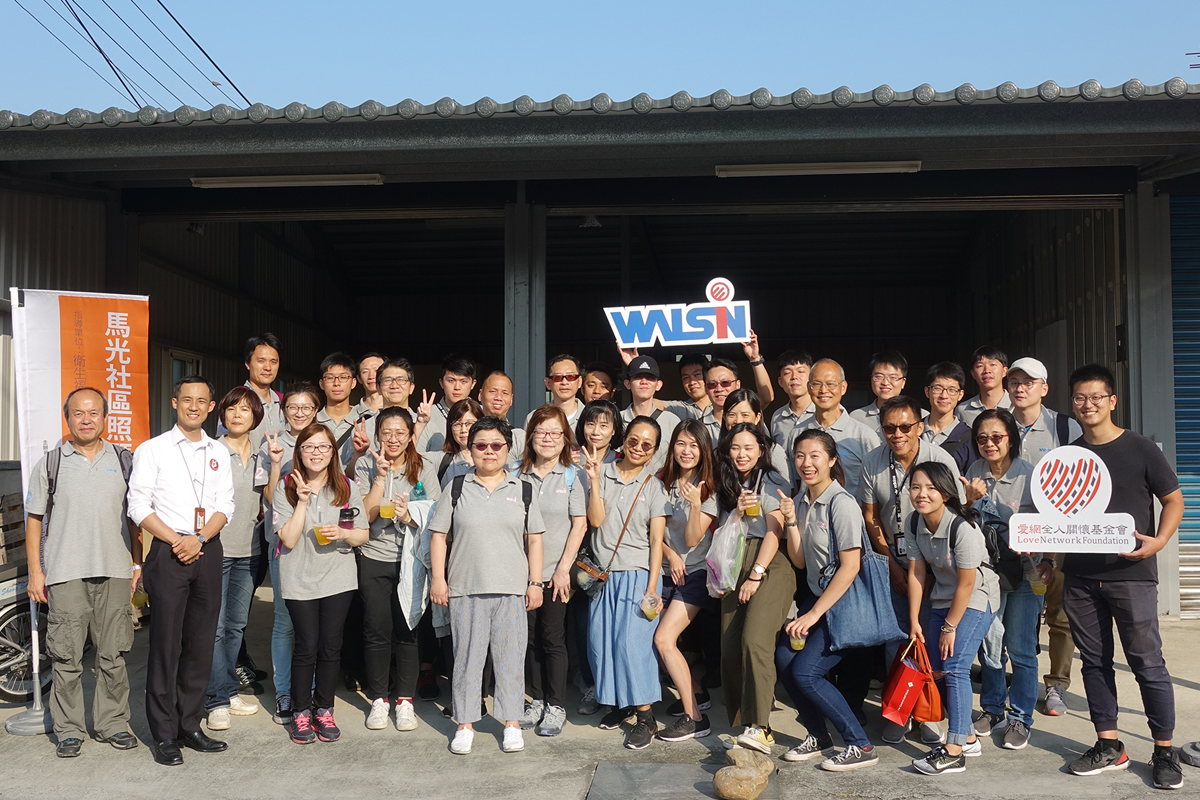 In 2018, Walsin Lihwa started to promote filial piety and care for elderlies throughout the company and the promotion has been well received by employees. In 2019, Walsin Lihwa employees started to visit the elderlies living alone to understand their needs in depth and provide assistance accordingly.
In October 2019, employee volunteers from the Taipei head office and Hsinchuang plant went to Maguang in Yunlin County, where they first measured the blood pressures of local elderlies to remind them of the importance of health and then had lunch with them while chatting with one another. Afterward, funny magic was performed and the morning activities were concluded with happy choiring. In the afternoon, the volunteers were divided into teams to pay family visits to better understand the real life of local elderlies.
Local elderlies' smiles helped the volunteers appreciate the value of their service and understand serving elderlies is a blessing. The volunteers will be even more committed to their life and work to live up to the value of love.
Previous
Exchange Meeting with Suppliers in Yenshui
2019-10-18
Next
Volunteerism for Mentally Challenged Children
2019-08-17